Written by

Beau Sanders
We hope all of you are well! The plan for the time being is to NOT resume our monthly lunch meetups until until further notice, probably in the fall. We look forward to a time in the near future when we will send you an invite to re-start our gatherings! We miss you and send best wishes for good health and happiness!
From: Gwen, Sudie and Beau
Written by

Beau Sanders
We had a great time on January 14th at our first Lunch Meetup of the year. Twenty-four of our classmates got together at Eggs Up in McAlister Square. If you look close at the picture below on the right side between Phil Blackwell and Beau Sanders that's Murry Judy all the way from San Diego.  Every month new classmates join the lunch group. We hope you can be with us too. Our next Lunch Meetup in on Tuesday, February 11th at 11:30AM. We meet the second Tuesday each month at at Eggs Up in McAlister Square.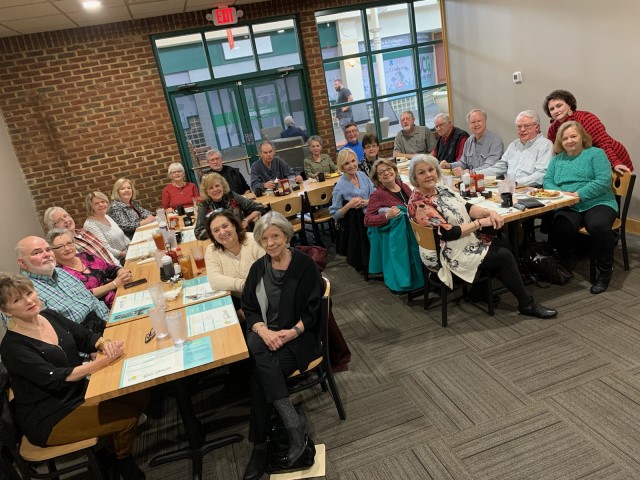 Written by

Beau Sanders
Log in to our website to see Noah Hendricks' video of the 50th Reunion Memorial Service.  Log in and click on 50th Reunion Memorial Video in the member menu on the right of the screen. You can view this video in your Firefox, Chrome, Microsoft Edge, Safari, or other current web browser. Thanks to Noah for videoing this event for us.