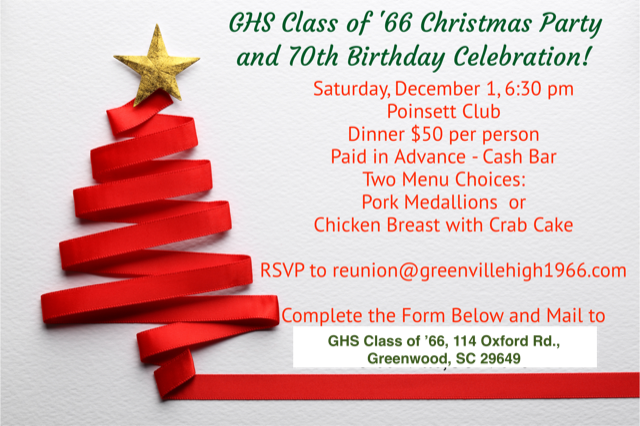 Please RSVP to This email address is being protected from spambots. You need JavaScript enabled to view it. and let the Reunion Committee know you are coming to the party.
Click here and download the GHS66 2018 Christmas Party Form, fill it out, and mail it along with your check made out to GHS Class of '66 to:
GHS Class of '66
114 Oxford Road
Greenwood, SC 29649
The deadline for sending in your check is Saturday, November 10th.
Let us know if you have any questions. We are looking forward to seeing everyone at this years GHS66 Christmas Party.
Reunion Committee
This email address is being protected from spambots. You need JavaScript enabled to view it.